Coachella 2017
Coachella 2017 with all its fashion bling bang has been ended and we are left with all the swoon worthy style inspirations and trends that will stay on the style watch for the rest of summers 2017 and for the coming summers 2018.
Coachella is known to be one such event that marks the most in-fashion summer trends. Attended by world class performers, celebrities, elite socialites and uber-hippie concert goers, this festival is always eyed upon by all fashion magazines to get an inspiration for the current most trends for summers that will rule the street style for months to come.
This year round, Coachella brought back the infamous festival wear in action. Boho vibes with flower crowns and fringes were out and the sparkly futuristic vibe was in. Trust me it was a good riddance.
Style Discovery
Sparkle: Mirrored tops and accessories
There was a tinge of sparkle in every corner at Coachella 2017. Mirrored sunglasses have been in fashion from quite some time now, this time the mirrored fashion surrounded the outfits of celebrities. Along with it over sized mirrored sun glasses were spotted on a huge number of A-listers.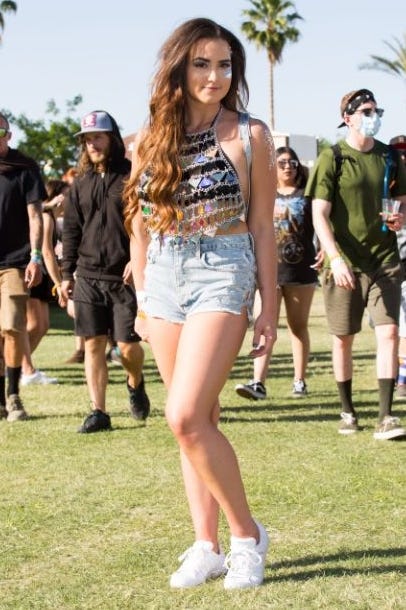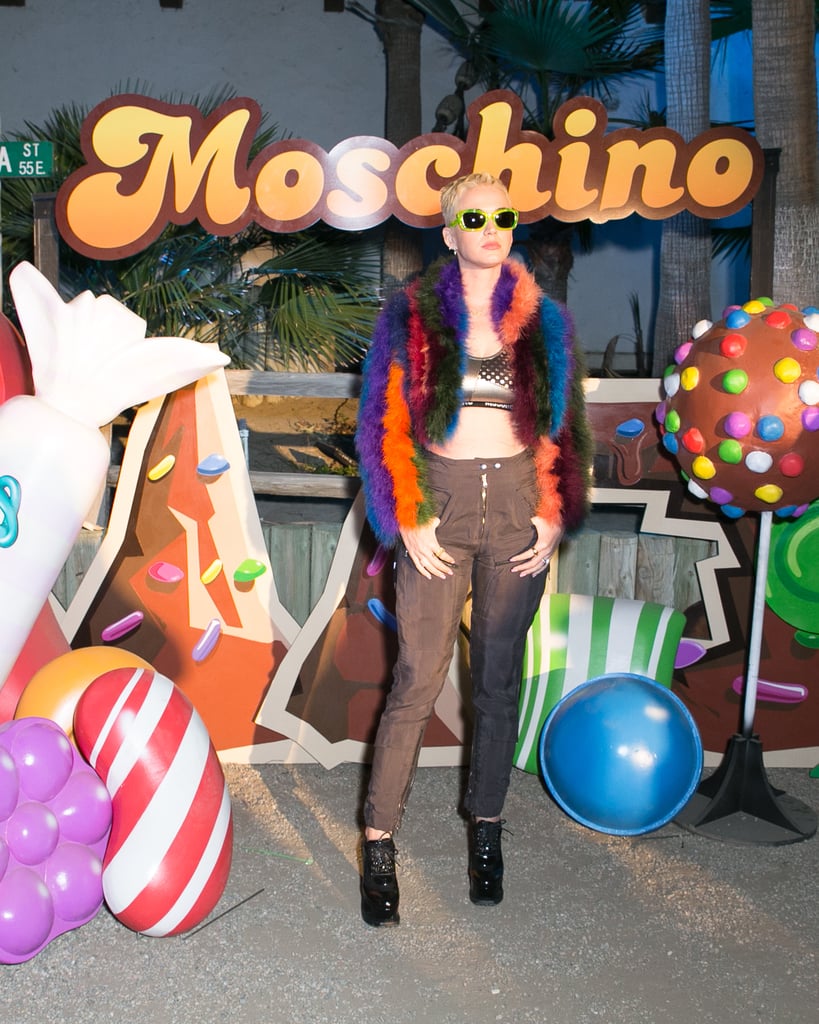 Katy Perry wearing multi colored fur jacket with duo chrome pants and gold top to add that necessary sparkle.
For style inspiration check out Rihanna and Kendall Jenner's Coachella 2017 outfits.
Rihanna wore a Gucci T-shirt and caused searches for the product to increase by 203%
Embellished braids
This hairstyle was most appreciated among the festival attendees. Two of the best known beauty artists, Desi Perkins and Chloe Morello were seen sporting this hairstyle.
Halo Makeup and Duo Chrome glitter
Check out Lady Gaga for the inspiration. This retro futuristic makeup is going to be one hot trend in summer 2017 and 2018.
A bunch of fashionistas opted for sparkly embellishments to add to their makeup look, most of them chose it to accentuate eyes.
Off-shoulders
For all the fashionistas who piled up on off shoulder tops these past couple of years well worry not, your investment will come in handy. The off shoulder trend is pretty much in for 2017 as well. Check out the following celebs rocking their shoulder cuts with style and fun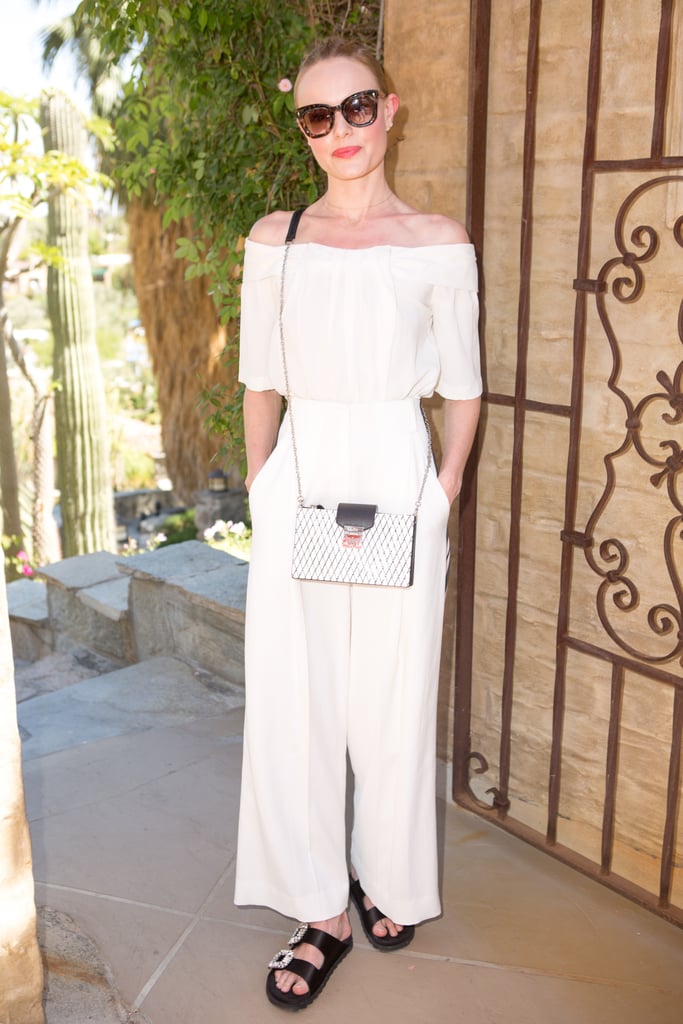 Kate Bosworth
Lottie Moss
Thigh-high slits
Distressed shorts, suede body con skirts were replaced by easy breezy fabrics with thigh high slits for that perfect twirl with style.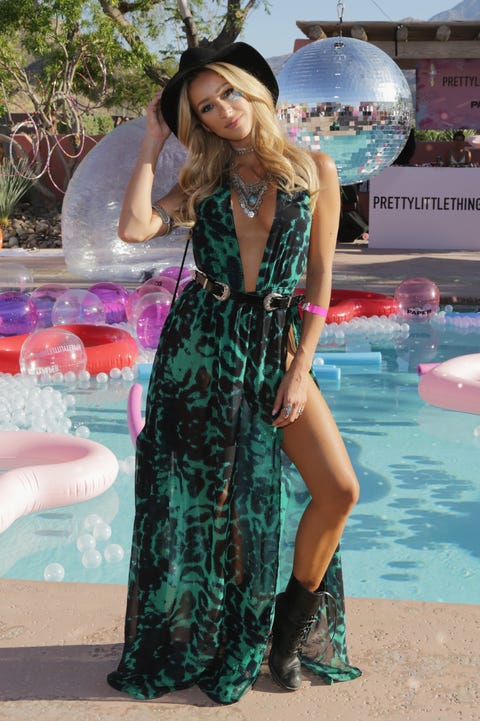 Honorable Mention
Kylie Jenner's literally highlighted hair color secure its place as an upcoming trend for 2017 and 2018. Also according to recent search trends,
"Kylie Jenner was a leader in the 'barely there' clothing trend. While her neon hair grabbed attention, it was the nude mini she wore that sparked consumer interest—over 23,000 people searched for 'nude mini dress' on Lyst,"
The dress was from Pretty Little Things with a subtle price tag of 39$
Out of style
Flower crowns
For the last couple of years flower crowns were seen everywhere but we have had enough of it.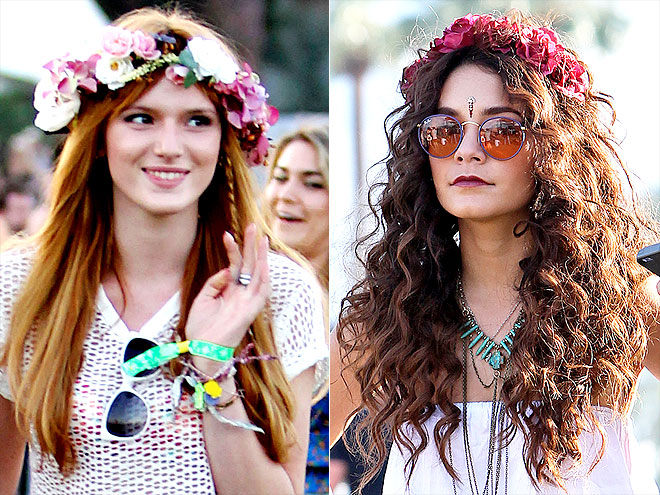 Bella Thorne and Vanessa Hudgens wearing the flower crown.