Happy Mother's day 2017 in Pakistan
Firstly, we wish you all very Happy Mother's day 2017 in Pakistan –
Mother's day is one of the most prominent events if we stalk the history, honoring the mother of the family, people praise the motherhood in the most beautiful way possible on this special day. Mother daughter or Mother son relationship is the heartwarming relationship throughout the life and we admit that Mother is the most beloved creation in this world. Let me mention a fact here related to mother's day – there is no fixed date when people all over the world celebrate mother's day, infect mother's day dates vary country by country. In most of the Asian countries, people celebrate mother's day in the 2nd week of March or May. People usually like to cherish this celebration by quoting special words for their mother. Honoring the mother's day people keep in mind Father's day, Friendship day and sibling's day as well.
If we take look from bird's eye view, the concept of Mother's day came to existence from the United States in the early 20's. They lighten up their country and catch up the youth attention by singing inspirational poems related to the mother's day. This is how the tribute begins. Some countries keep the older traditions alive and marked the Mother's Day as a wise occasion.
In most of the countries on Mother's Day they announce a public holiday but as the occasion adopted by other cultures and countries, people modified it according to their traditions.
Mother's day in Pakistan:
Pakistan is the country where people follow the footsteps of Islam and Motherhood is the most praised relation in Islam which is why people celebrate the occasion with great charm. Initially, people don't bother to celebrate Mother's day in Pakistan and crack funny jokes about it but with the passage of time and a serious change in the society they realize the importance of relation and learn to celebrate each of such occasion with love and real time affection. This day worth a lot more than to note the date, even in Pakistan. Grab some flowers for her when heading back to home from work with a paper of special words written on it.
Why Pakistani's need to celebrate Mother's day?
Recently after the terror wave in Pakistan people are very frustrated about what's going on in the country. People are hungry for happiness and this is their legal right to celebrate each and every occasion according to their desire. Pakistani people are famous for their traditions and the way they celebrate each occasion. How come they sit doing nothing on Mother's Day 2017?
Mother's day is right around the corner. Mother's day is dedicated to all the mothers in the world for their efforts and sacrifices they have to counter along the way of raising their children. Mother's day is celebrated in the 2nd week of May on Sunday and this year 14th of May is officially going to be mother's day in Pakistan. Cherish your mothers by giving them special treatments.
Mother's day gift ideas
Mother's day is the best day to make your mother smile and feel proud. in case she is mad at you or there is any kind of family issues, resolve everything just by presenting a gift at mother's say.
What should you give to your mom for mother's day?
Mothers deserve special admiration for all the love and care they bless us with. Since Mother's day is coming we are presenting you some great options to give to your mother as a Mother's day gift.
Popular gifts ideas for Mother's Day 2017
Trust me your mother needs to relax, she manages all the family even when you are chilling out with friends. Many salons are offering mother's day spa packages & specials – show Mom just how much you love her with a relaxing spa treatment from Viva Day Spa or any other nearby you.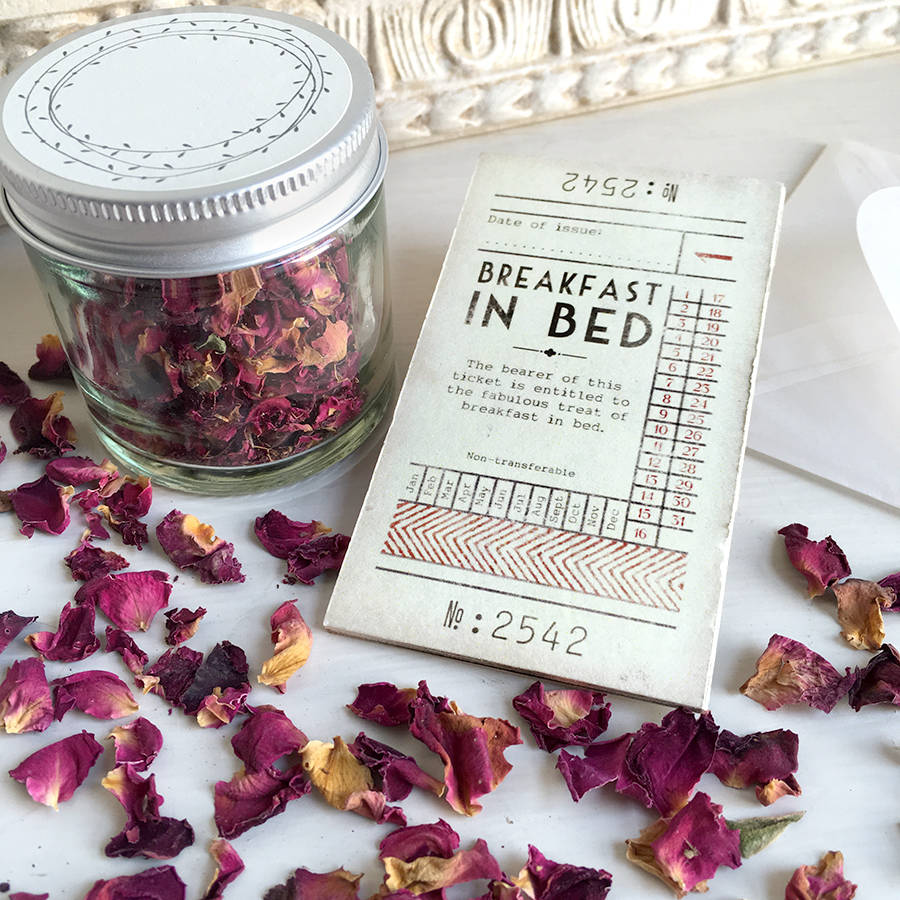 The handbag may be?
In my opinion spa deal for mother's is the best of all, other than this you can go for bags and dresses as well. Look for totes or shoulder bags in neutral colors that will add elegance to your mother's persona.
Gold Chain or a nice bracelet
Your mother must love to wear gold, yes that's another option to made her day even special. Buy her a nice gold chain or bracelet.
There are a number of brands in Pakistan that can offer their creations without costing you a fortune. If you are someone who cannot afford high end designer bags choose one from the local brands.
Since there are summers right now in Pakistan and Lawn extravaganza is why not invest in some beautiful lawn dresses to give to your mother as a token of love and appreciation.
Dress or her favorite Designer attire
Asim Jofa has a great collection suitable for all age types. You can choose one from their collection or bring your mother along with you to let her choose a dress for her. Here are some options for you to choose from his Spring Summer Lawn collection 2017
Customized Goodies
You can also order customized cakes and e-cards made especially for your mother with her picture or name on it. There are a lot of social sites that offer home delivery services so it's a great option for those too who cannot go out or for the teenagers. Write a beautiful note, a heart touching poem, pour your heart and feelings out in the note and give that to your mother. She is going to love it. Make her smile with customized goodies. You can also send you sentiments via free mother's day ecards or customized calendar which is full of you and your mother's pictures.
Shopping Spree
Another idea how you can make your mother feel special on this Mother's day is take them to a shopping spree. In Pakistan, almost all clothing and accessories brands put a flat or up to discount on their collection this will allow you to not spend all of your budgets on the shopping and your mother will be able to have something she likes for herself also take them with you so that you can spend quality time with your beloved mother. While growing up we have to go through so many changes and along the way we forget that our parents are growing older as well and they want us around them. Give them your quality time, sit with them, have conversations for long hours and make them feel they are the most important people in your life.
Favorite Mother's Day experience
Last year, on Mother's day I happen to visit Junaid Jamshed's outlet at MM Alam Road. I went in there to pick a dress or two to give as a gift to my mother on the Mother's day. And to my surprise, a lot of families were there with their respective mothers and grandmothers to cherish the day.
I loved it how people were so much into celebrating Mother's day and making their mothers feel loved and appreciated. People were taking selfies and piling on dresses to give to their mothers as a gift.
Pakistani Celebrities With Their Mothers on Mother's Day
Celebrities are just like us. They share the same relations and same emotions being a human. Everyone has that special spot in their heart for their mothers. Celebrities can be seen celebrating mother's day by confessing their love for that special lady in their lives with long social media posts or pictures of all that they did to make them feel loved. Not only Pakistani but world famous celebrities like John Legend celebrated the mother's day with an emotional post while new moms like Chrissy Teigen and Kim Kardashian spent their mothers day by posting pictures with their own little babies sharing with the world the beautiful experience of being a mother.
A tribute to Junaid Jamshed
Remember last mother's day? when J. tweets this emotional post after spending quality time with Amir Liaqat's family.

Tell your mother you love her
As Mother's Day is soon in Pakistan, you have been blessed with a day to cherish the existence and love of your mother by any means you want. You can't give her cards and put the personal message, anything you want to say or to confess to your mother or just note full of thank you's put them down in a card or better yet customized cards and give it to your mother.
Here is how to make an easy but amazing Mother's Day card for Mother's Day
You will need:

Laminator

Laminating Pouches

Card

Colored Cellophane/Tissue Paper

Heart Template

Coloured Pens/Craft Materials of choice to decorate

Scissors

Glue
Ribbon/String
Take cardboard, fold it into two equal halves, cut a heart from the middle and insert a hand made heart full off small notes to express your love. You can write various mother's day quotes, facebook messages, your favorite memories with your mother or plain love you's and thank you's. This can be a great gift and it's so easy to make.
Top 5 Restaurants in Pakistan to Celebrate Mother's Day 2017
Mother's day is incomplete with having dinner, Right? Done with the gift? Now where to go for fine dining? We know this is the most difficult part of the day to select a place for dinner or anything. Keeping these things in mind we are listing below Top 5 Restaurants in Pakistan to celebrate Mother's day.
Andaaz Restaurant in Lahore
Yum! Chinese and Thai (In case your mother is Chinese lover)
Banera in Lahore
BBQ tonight in Karachi
The Royal Elephant in Islamabad
What do Famous Personalities do to make the day special for their Mother's and how they make it special?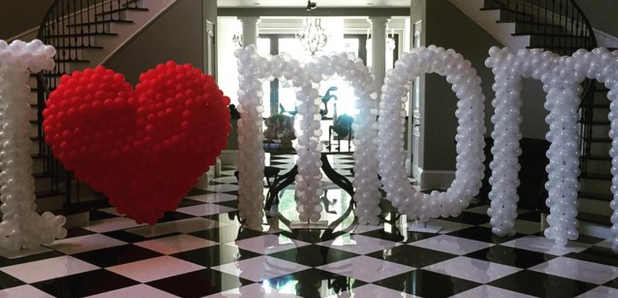 We get all the ideas from famous personalities, they introduce the trends by tweeting what they are up to on a special day. Here is a flashback on the history of Mothers day – what they do for their mothers to make their day even special.
BENAZIR BHUTTO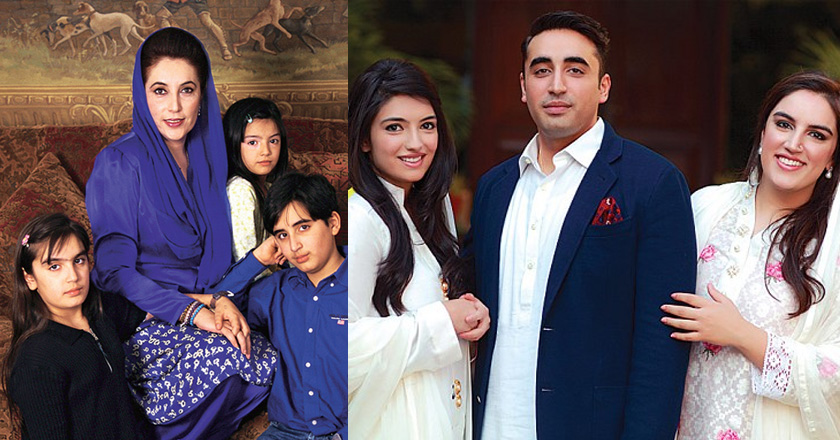 A few years back when first women of Pakistan were alive, her kids posted this image on their social media account and mark the never ending marks on our heart. They planned a dinner for their mother and lighten up her day in a beautiful manner.
BUSHRA ANSARI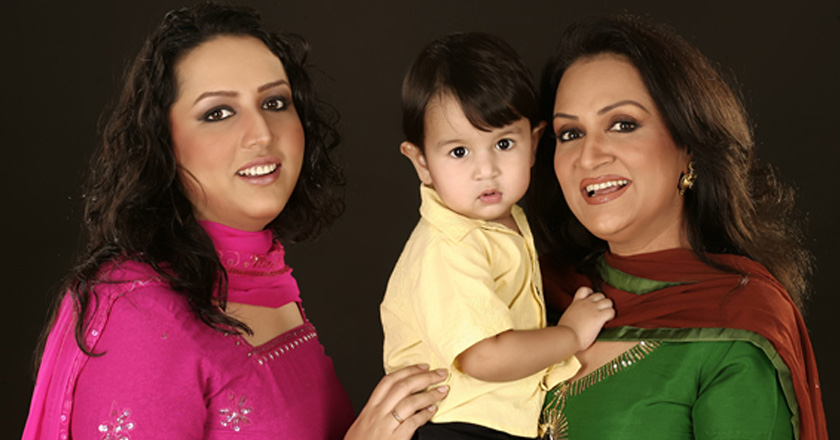 Bushra Ansari needs no introduction. She is now ruling the entertainment industry and our heart as well. This picture is from Mother's day 2016 when her daughter posted this image on her social media account and make us go 'aww'. She visits her mother on this special day and presents her many gifts.
ZUBAIDA TARIQ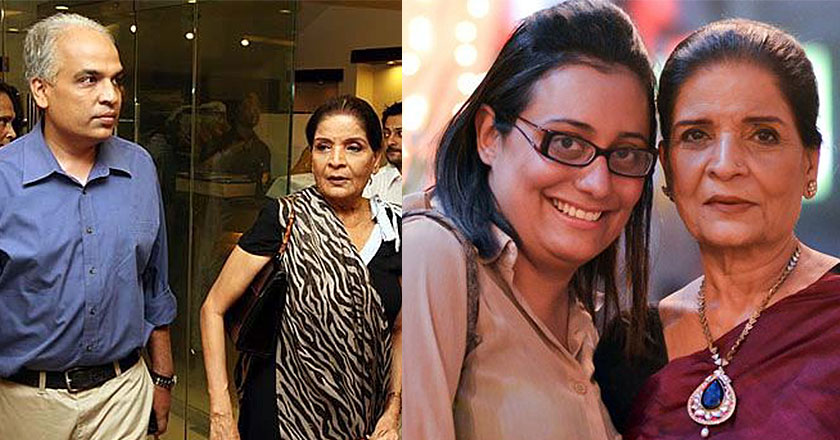 Zubaida Tariq's daughter shared this heartwarming selfie with her mother and she didn't ignore her father. we adore the way she manages to post this picture.
ATIQA ODHO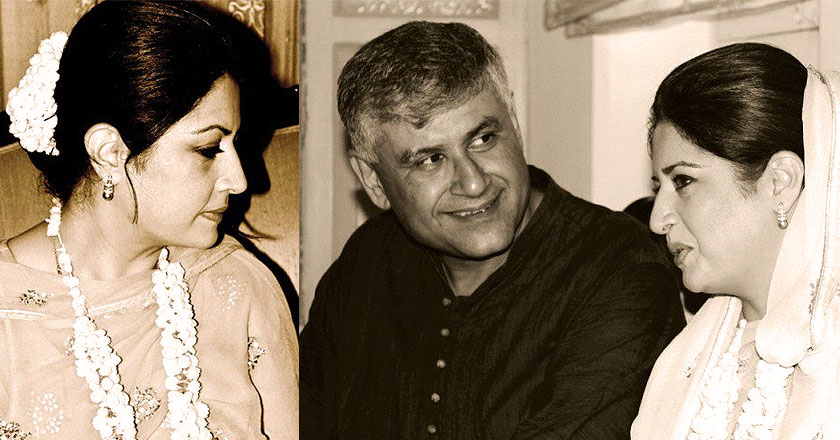 Atiqa Odho's daughter confess that her mother always support her throughout her life and she is more like a friend to her. She gifts her a gold chain and cherish the moments.
TEHMINA DURRANI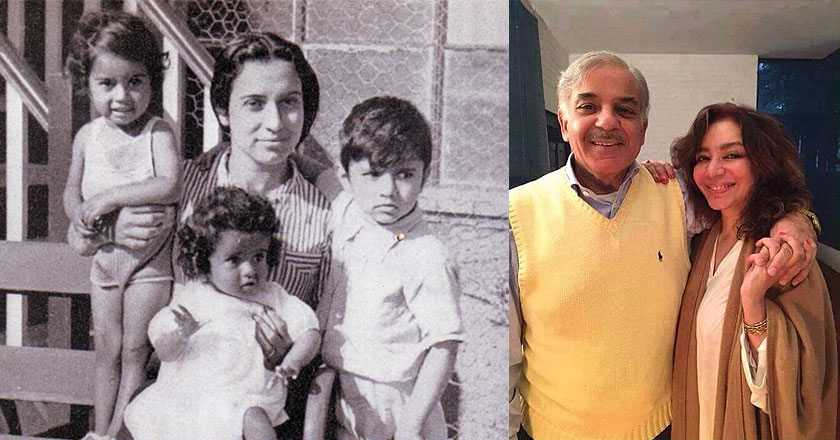 Tehmina Durrani on last mother's day penned that her kids make her day special by customized mother's day cake cutting ceremony. She seems to be happy after her kids made her day, yes you can do the same for your mother.
Give it a read and do not repeat this mistake!
Watch the video below and let us know what are your thoughts!
 What are you thinking to do for your mother on this Mother's day?
We welcome your thoughts and ideas. The way we shared celebrity's experience – we will do the same for you. All you need to do is share your experience with us at our Facebook page Stitchfit.com and let us introduce your ideas with the world.
Are you going to follow any of our ideas? Comment and let us know.